At Horncastle, we believe that crucial skills and positive attitudes can be developed through comprehensive Personal, Social, Health and Economic education (PSHE) and is critical to ensuring children are effective learners. There is a proven link between pupils' health and wellbeing, and their academic progress.  As educators we recognise how important these skills and attitudes are in unlocking pupils' potential, helping to raise achievement and closing the gap in educational attainment.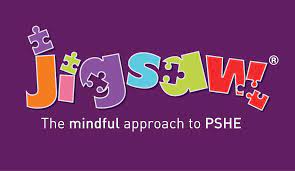 We use the 'Jigsaw' programme to help us teach our PSHE curriculum.  Jigsaw approaches PSHE in a spiral, progressive and fully planned scheme of work, giving children relevant learning experiences to help them navigate their world and to develop positive relationships with themselves and others.
With strong emphasis on emotional literacy, building resilience and nurturing mental and physical health, we are equipped to deliver engaging and relevant PSHE within a whole-school approach. Jigsaw lessons also include mindfulness allowing children to advance their emotional awareness, concentration and focus.